Welcome to the official Family Groove Company website.
FGC is a touring quartet based in Chicago.
[NEWS] June 29, 2021 - Summer update
We're thrilled to be playing at the 10-year anniversary of Shoe Fest this September in Manteno IL! This is one of our favorite events of the summer, and it's been so fun seeing the festival grow since our performance at the inaugural fest back in 2011. We tend to say that a lot of shows are NOT TO BE MISSED, but this time we REALLY mean it.
Shoe Fest rounds out a busy end-of-summer for the band, and we're so excited to get back to live playing again! Be sure to pick up a copy of our new album, Through with Tomorrow, if you come catch a live show, or grab one online (with free shipping)!
Upcoming shows:
Sunday August 8th
Concert by the Creek Vol. IV
Mackey's Hideout - McHenry, IL
with Sun Beard, Joseph Huber, and Reisdorf & Shiel
Outdoor show with 2 stages!
Music starts at 3pm, FGC at 7pm
Info and tickets
August 20-22
Summer Camp Music Festival
Chillicothe, IL
FGC's set time(s) TBA
September 3-5
Shoe Fest
Manteno, IL
FGC's set time TBA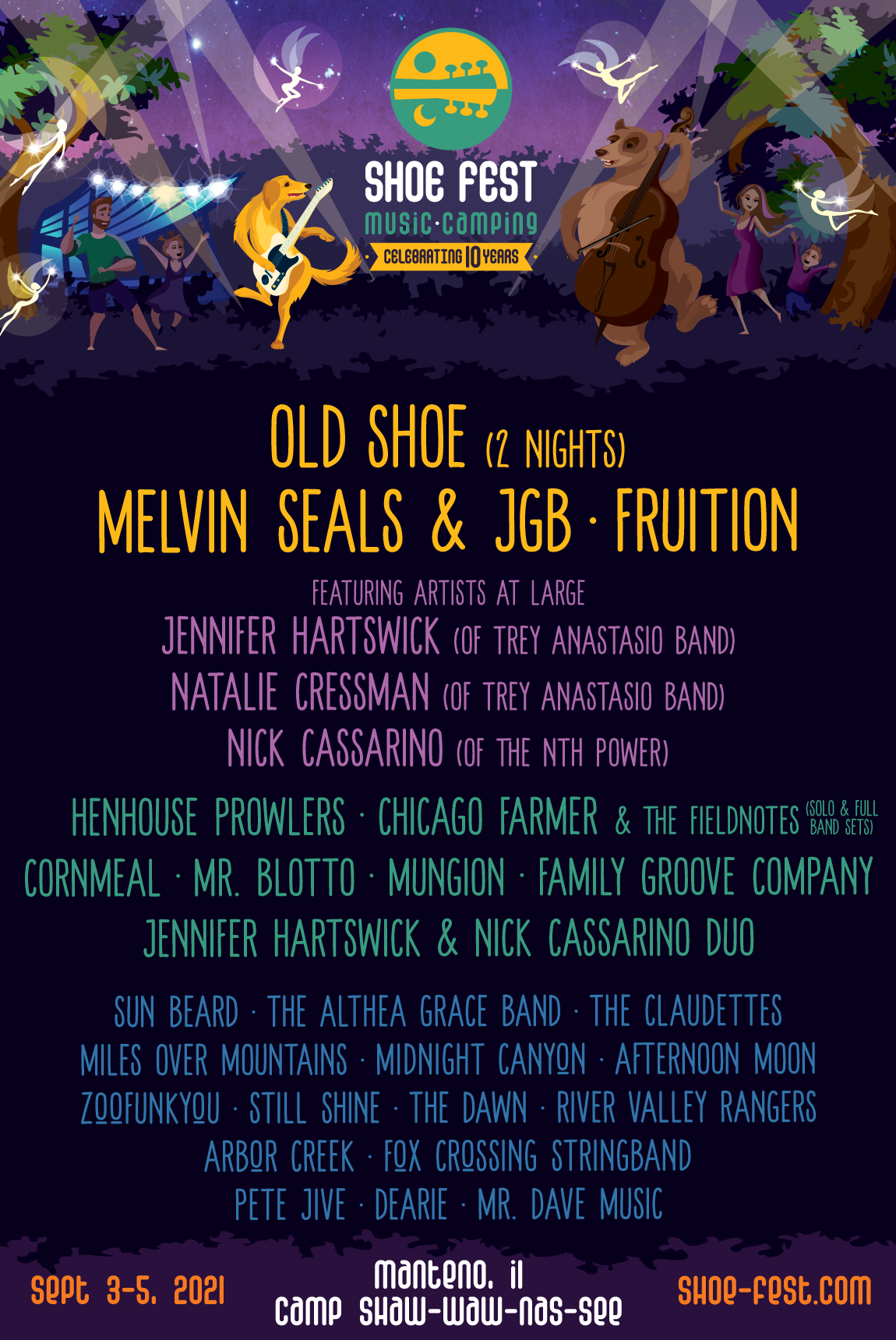 Check out the News Archives to read past updates.