Happy New Year & 2011 Tour Dates


Here's wishing a big (and belated) Happy New Year from FGC! Our fourth annual New Year's Eve show at the Redstone Room was a great success! A sold out show, all request acoustic set, and the debut of The All Business Horn Section made for an incredible way to ring in 2011. Big thanks to those that joined us! Scroll down for links to photos, audio, and video from the show. But first off, the first dates of 2011:


Friday January 28 - The Canopy Club - Urbana, IL
FREE SHOW with Zmick and Jaik Willis supporting
Ages 18+ canopyclub.com Facebook event

Friday February 4 - Mayne Stage - Chicago, IL
with The Electric Boogaloo and Rough Cut supporting
ALL AGES maynestage.com Facebook event

Thursday February 10 - Majestic Theatre - Madison, WI
FREE SHOW with Wook supporting
ALL AGES majesticmadison.com Facebook event

Saturday February 12 - Cabin Fever Campout - East Peoria, IL
Weekend-long indoor camping and music festival
ALL AGES cabinfevercampout.com Facebook event


More details about all shows at the Facebook links or familygrooveco.com/tour




New Year's Recap


PHOTOS: Great collection of photos courtesy of Mike Roeder from playbsides.com. Flickr or Facebook.

VIDEO: A whole slew of live videos from the acoustic set and beyond, with requested covers like Badfish and Friend of the Devil.

AUDIO: A free stream or download of the entire show (soundboard/audience matrix!).

POSTERS: We have a few limited edition posters remaining, available for sale in our webstore with free shipping and free autograph option!




Summer Tour Video Blog


Our videographer, Janis, is hard at work catching up on the video blogs since last summer. Her latest release is Volume 22, featuring live and behind the scenes footage of all the summer festivals....4 months in under 3 minutes!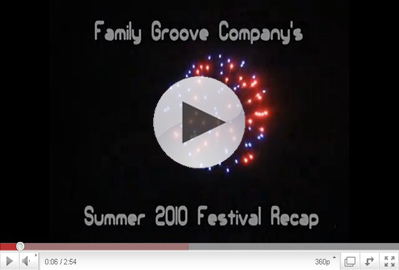 Upcoming shows:
1/28 Urbana, IL
2/4 Chicago, IL
2/10 Madison, WI
2/12 Peoria, IL

Click here for more shows and details
Featured Link:
FGC on Pandora
Add us to your station and stream free!
Featured mp3:
Ophelia
Live on 12/31/10 in Davenport, IA
Featured Video:
Bathtub Gin
Live on 12/31/10 in Davenport, IA
Featured Merch: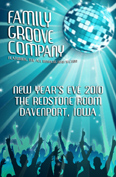 New Year's Posters
$7 with free shipping
FGC on the Web: