Welcome to the official Family Groove Company website.
FGC is a touring quartet based in Chicago.

[NEWS] March 22, 2018 - Festivals!
We've got some fun festivals lined up for July, and these are slated to be some good ones!
First up is the 4th annual Dawn and On Music Festival, hosted by our good friends The Dawn, on July 7 in Moline, IL. This one-day event has a stacked lineup and very affordable tickets!
Next up is the 10th anniversary of Down on the Farm Festval, hosted by our longtime pals, Soap. This weekend-long camping festival brings out some of the Midwest's brightest talent in a down-home intimate atmosphere.
Click the images below for more information and tickets!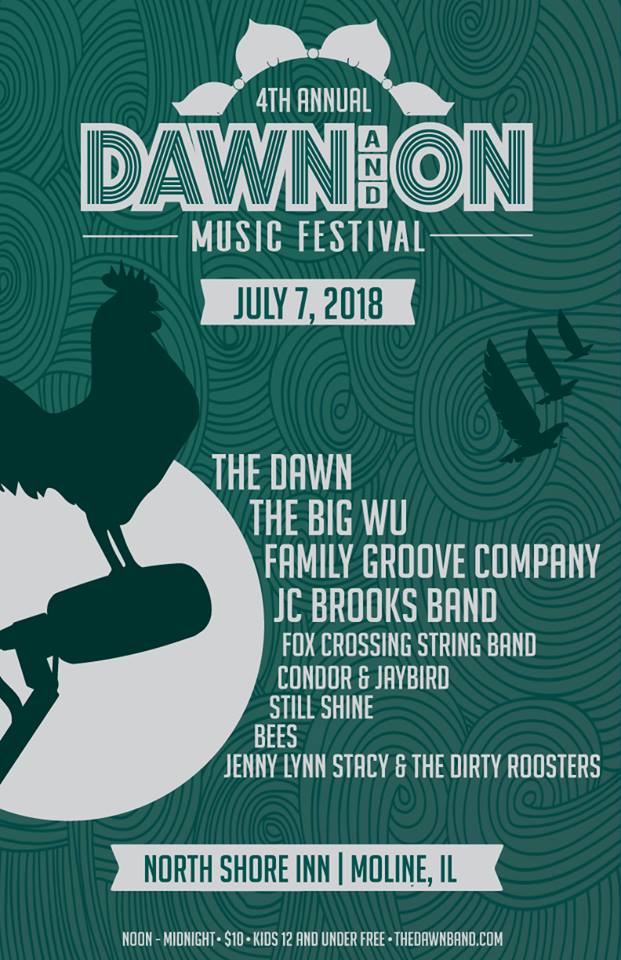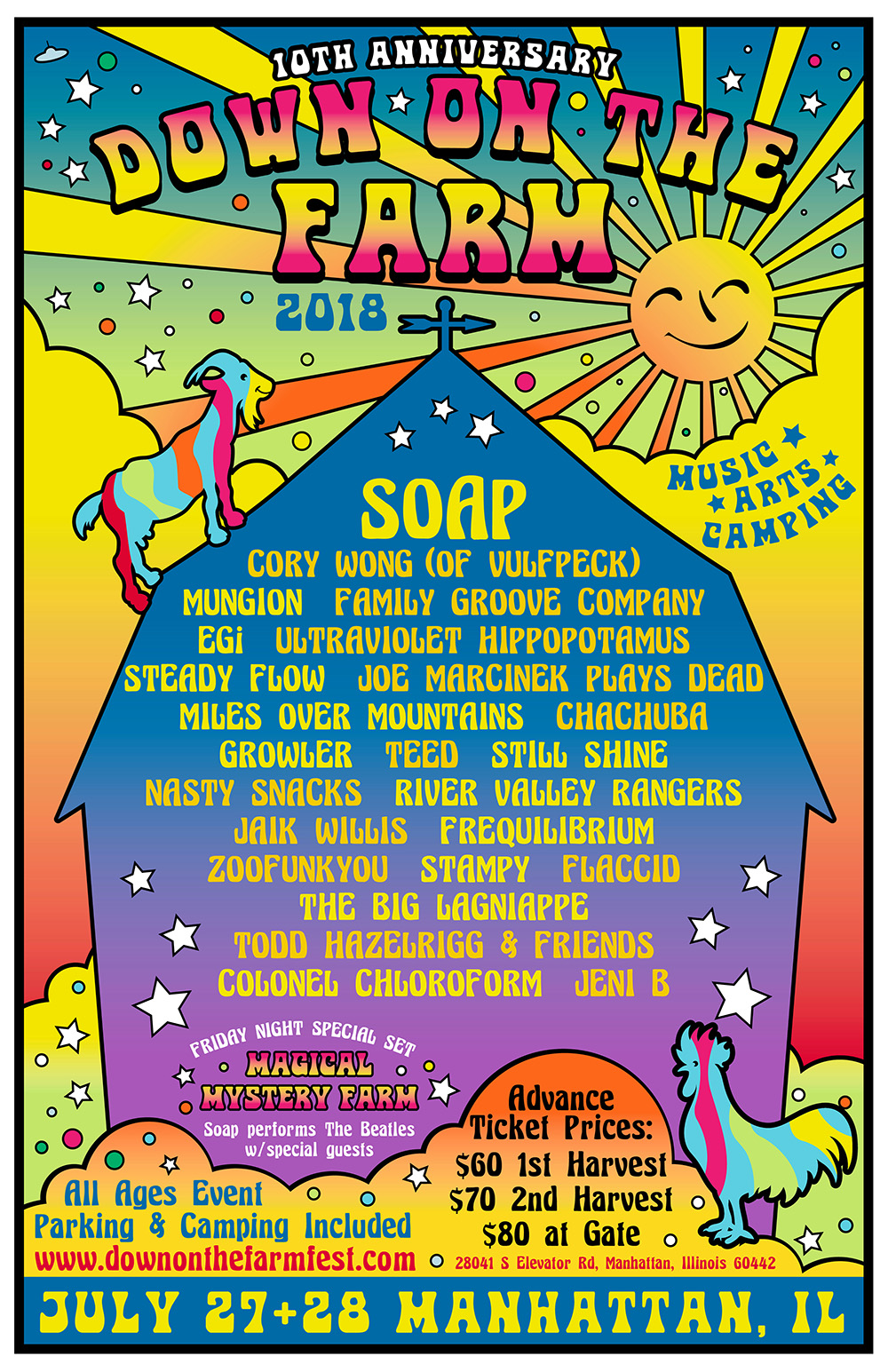 Check out the News Archives to read past updates.