Welcome to the official Family Groove Company website.
FGC is a touring quartet based in Chicago.
[NEWS] February 28, 2020 - Preorder is open for the new album!
Our new album, Through with Tomorrow, comes out on March 31st, but we're excited to offer exclusive pre-order deals, early access to the music, and behind-the-scenes goodies on our dedicated album website: https://twt.familygrooveco.com Fly on over and check it out!
And don't forget, the offical CD release show is on Sunday March 29th at Schbuas in Chicago. It's an early show (7pm) and open to ages 18+! Never miss a Sunday show!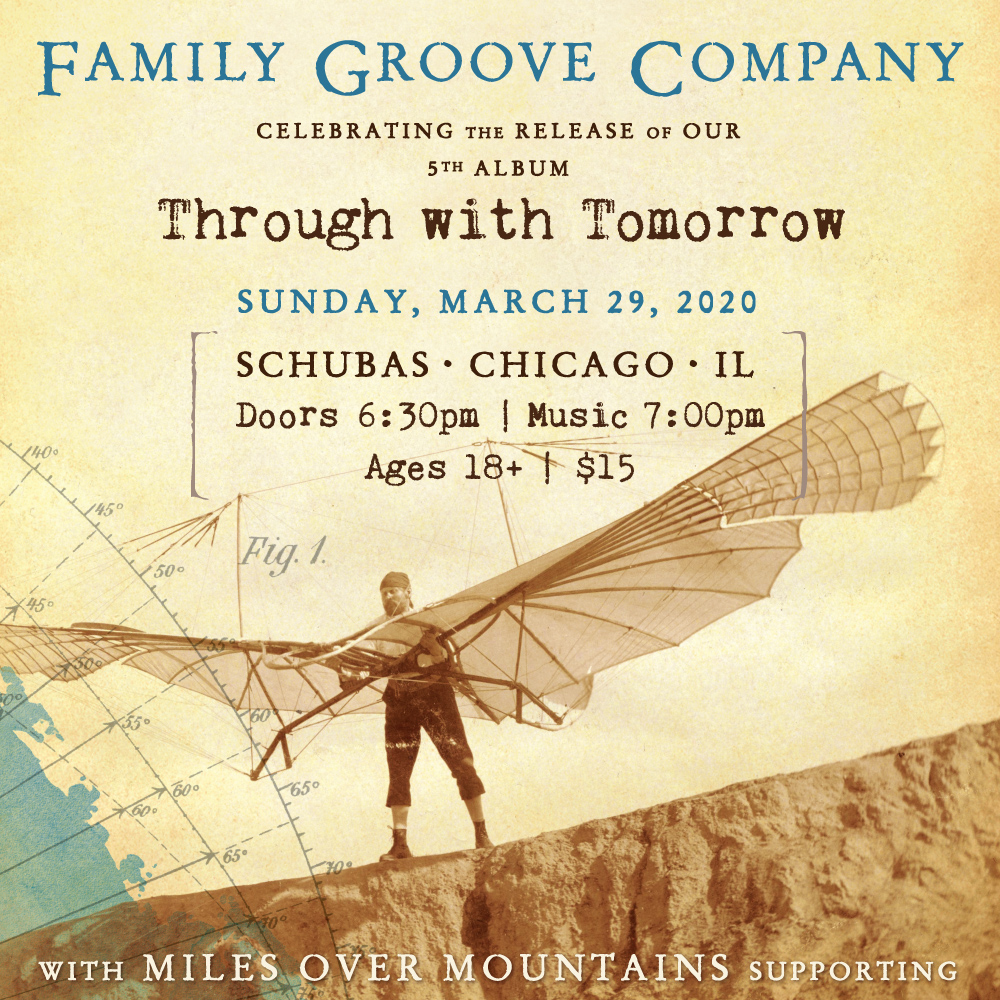 Check out the News Archives to read past updates.