Welcome to the official Family Groove Company website.
FGC is a touring quartet based in Chicago.
[NEWS] February 8, 2019
Happy belated New Year, everyone! We are keeping our performance schedule fairly light this Spring while we finish up our new album. Stay tuned for previews and announcements on that in the near future! For now, you can catch us in a few select spots in March, including a fantastic new venue in Arlington Heights.
Friday March 1st
Mackey's Hideout - McHenry, IL
Ages 21+
*featuring a special "DEADWOOD" tribute set with our favorites by the Grateful Dead, Wood Brothers, and Medeski Martin & Wood
Saturday March 30th
Hey Nonny - Arlington Heights, IL
All Ages
*great new venue with farm-to-table cuisine and an intimate listening room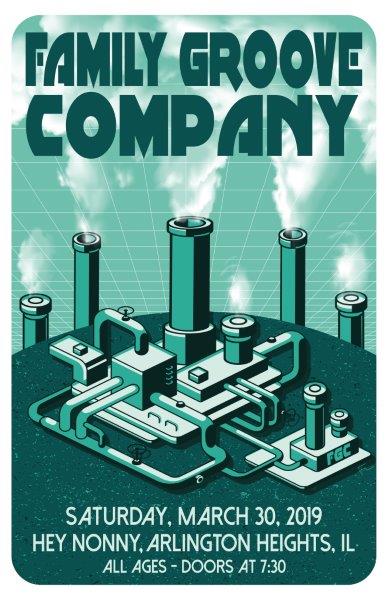 Check out the News Archives to read past updates.