Welcome to the official Family Groove Company website.
FGC is a touring quartet based in Chicago.

[NEWS] March 1, 2016 - Spring Update
We eased into 2016 with a couple of great hometown area shows in February, selling out Mackey's Hideout in McHenry and making our debut at a great new spot in the 'burbs called OTP Wasco.
As the weather warms up, so do our shows! We've got a few hot ones throughout the Spring, which culminate in our 13th consecutive Summer Camp Music Festival over Memorial Day Weekend in May. Looking forward to seeing all the Midwest family at the shows along the way!
Saturday March 26 - House Cafe, Dekalb IL (All Ages)
Friday April 29 - Redstone Room, Davenport IA (Ages 19+)
Saturday April 30 - Castle Theatre, Bloomington, IL (All Ages)
May 27-29 - Summer Camp Music Festival, Chillicothe, IL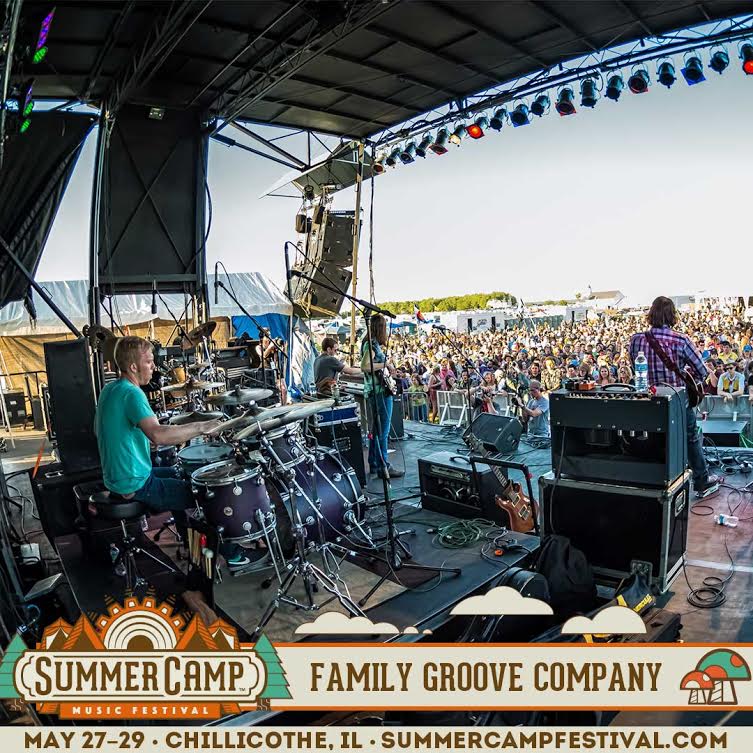 Check out the News Archives to read past updates.